51
Days
05
Hours
24
Minutes
19
Seconds
2019 MYO Southern Regional Retreat
Registration is now open!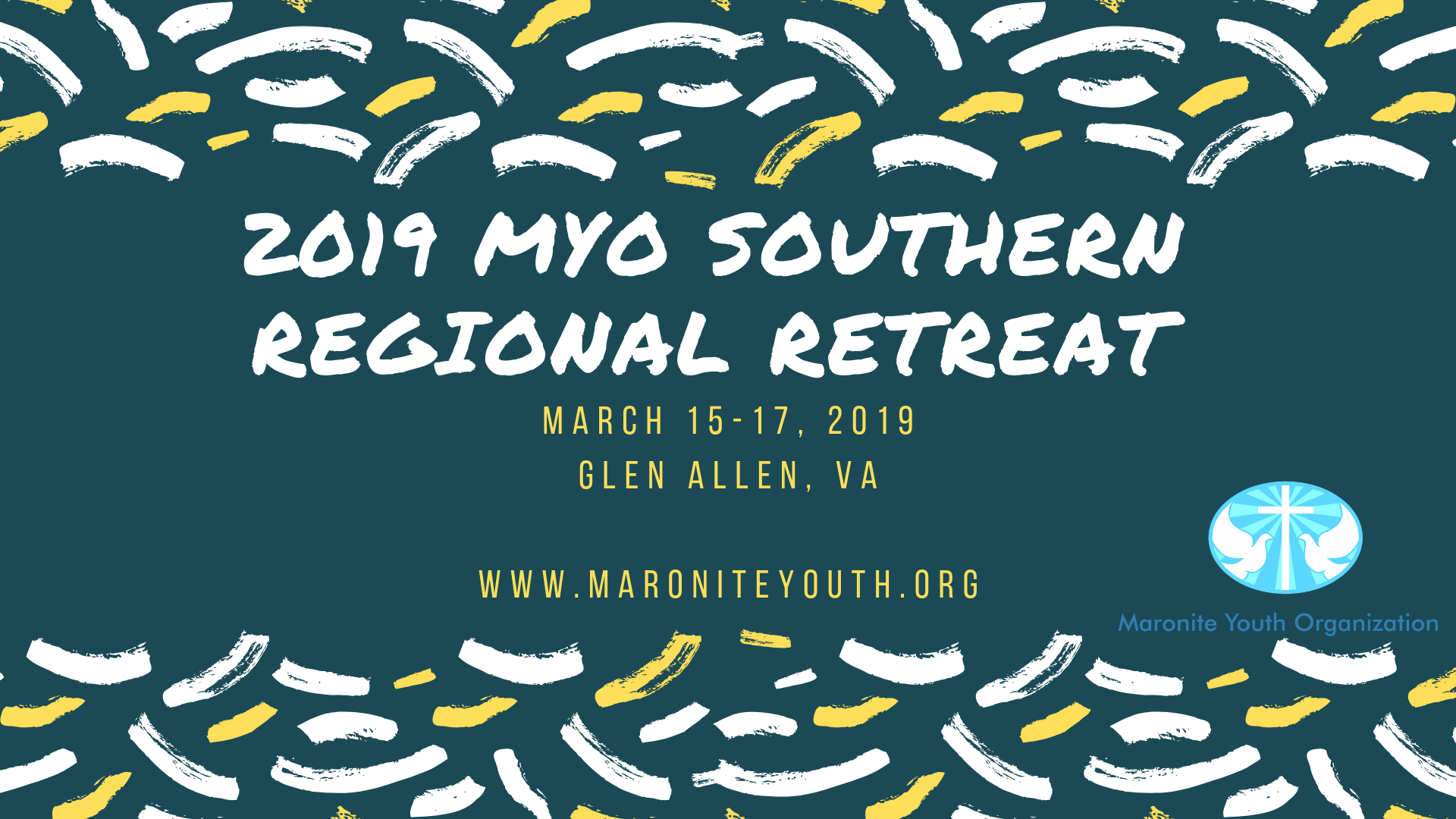 We can't wait for you to join us for the 2019 MYO Southern Regional Retreat at March 15-17, 2019 in Glen Allen, VA!
This is an overnight retreat that will be held at the church. The theme will be "Being a Maronite Catholic Today."  We have an exciting program planned, which includes guest speakers, games, spiritual reflection, confessions, Liturgy and of course plenty of food! The retreat begins on Friday evening promptly at 5:00pm and will end on Sunday Morning at 9:30am with breakfast. Attendees are requested to bring sleeping bags (or air mattresses) as youth/advisors will be sleeping in the church hall.
There is no registration fee for this event.
 Names and dietary restrictions of all attendees are due no later than February 27, 2019 to Cathy George at cathysgeorge@gmail.com. One registration forms per attendee should be brought with you to the retreat and handed in on site.