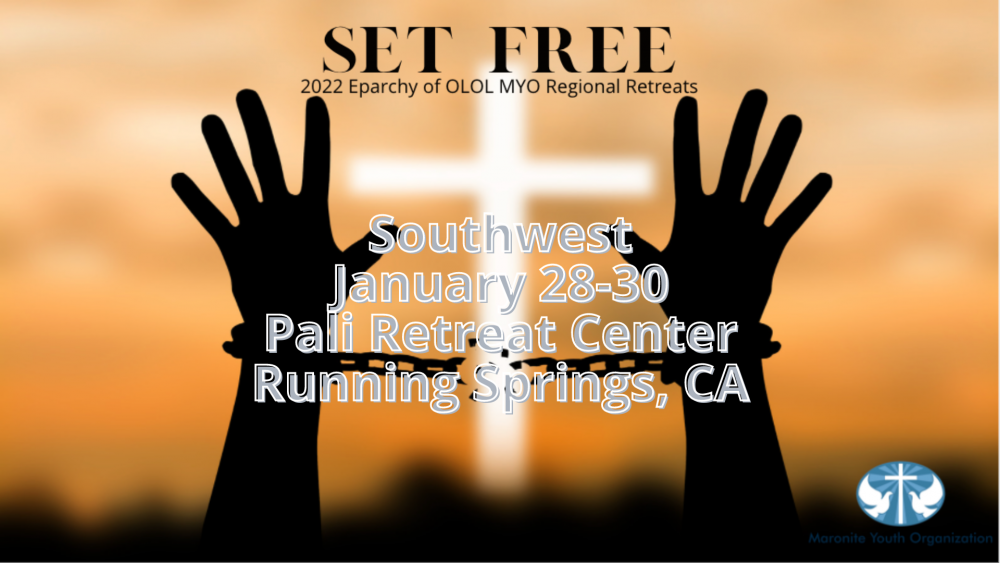 We can't wait for you to join us at the Southwest Region 2022 Eparchy of Our Lady of Lebanon MYO Regional Retreat at Pali Retreat Center in Running Springs, California! Click below for more information and registration.
Please note: If you are a youth participant that is 18 or older and still in high school, please fill out the Adult registration form.
Due to the surge of the omicron strain of COVID-19, the 2022 Eparchy of OLOL MYO Southwest Regional Retreat has been canceled. The safety of our participants is at the forefront of all that we do.